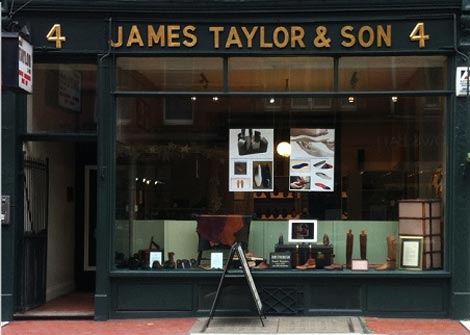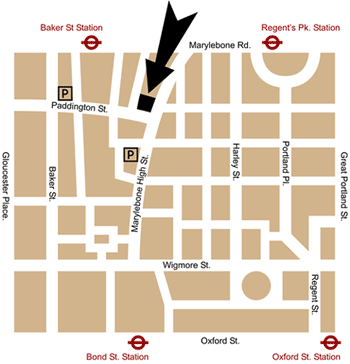 James Taylor & Son have occupied the Georgian building at 4 Paddington Street in Marylebone for over 60 years.   Our premises include a traditional West End bespoke shoemaker's shop (a few yards from Marylebone High Street) and the workshops located below it where shoes have been made for over a century.
Our London shop offers a friendly and relaxed atmosphere where you can meet our shoemakers and discuss your footwear needs and ideas.  We have a wide range of shop models on display as well as an interesting collection of antique footwear, and we can also show you some of our modern designs and work-in-progress.  There is a private area for medical assessments and this is also where we will take a 3D scan of your feet, from which we will design your bespoke lasts.
There is on-street parking outside the shop and nearby, with an NCP car park a 10 minute walk away.  If you are using public transport we are located a 10 minute walk away from Baker St tube station.
You are welcome to drop into our shop at any time, although we can often be busy with customer fittings so an appointment is recommended.  At busy times we may be closed while bespoke fittings are taking place.
To arrange a visit please call us on 0207 935 4149 or drop us an email at post@taylormadeshoes.co.uk.