Online Ordering for Bespoke and Orthopaedic Footwear
A simple and reliable way of ordering bespoke and orthopaedic footwear without leaving your home
In today's climate it is not always possible to travel to fitting centres or to see our professional staff at your home.  Happily this does not prevent you from having high quality, beautifully made and accurately fitting bespoke or orthopaedic shoes.
James Taylor & Son have providing a remote full bespoke service to our customers for decades.  Thanks to our experience in this field, our investment in technology and our tried and tested fitting processes, we can offer everyone access to a reliable, high quality bespoke shoemaking service from the comfort of their own home.
Accurate and easy self-measurement
You do not need to be an expert to measure your feet.  There are certain key measures we need to use as the basis of your bespoke shoe lasts (a couple more for boots) and we provide a clear set of diagrams to show where they are taken.  We supply everything you need to do so.
We also supply a medical grade foam impression box that is simple to use and gives us a perfect 3D shape of the outline and plantar surface of your feet.  Combined with some photographs for your mobile phone and a simple questionnaire we will have everything we need to assess your needs and design your footwear.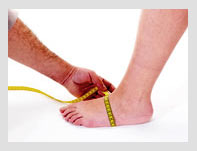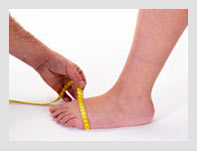 A professional assessment of your footwear needs
Our online bespoke service begins with an affordable full assessment of your needs for bespoke footwear, based on the measurements and information from your self-measurement pack.  We charge £195 for our assessment, including the self-measurement pack itself and the return courier charges.  Your assessment will include:
A professional view of your need for made-to-measure footwear
Suggestions regarding suitable stylesand materials
A confirmed quote on the total cost of the footwear
If, based on our advice, you wish to go ahead with having your footwear made then the cost of the assessment is fully deducted from the cost of your bespoke shoes or boots.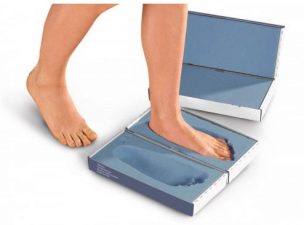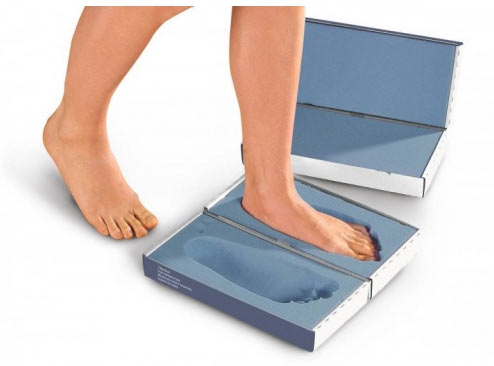 A thorough fit testing process
The cornerstone of the fit of your bespoke shoes is the accuracy of the shoe lasts that we design around your foot shape.  These are fully bespoke and unique to you, designed using our state-of-the-art CAD technology.
To measure their accuracy we make a pair of thermoformed, transparent shoes that you can try on at home.  Like the initial measurement process, there is a simple, fully explained procedure to follow enabling us to establish how accurate the lasts are and whether any changes need to be made before we begin to make your real shoes.
In some cases, for extra re-assurance, we also make a leather "mock-up" pair that you can wear around the home to check their comfort.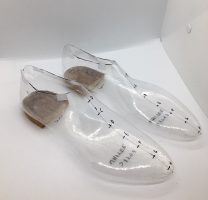 Choosing leathers and styles
Throughout the measurement and testing stages we supply details of the styles and leather that we think is suitable for your needs.  Designs can be in the form of traditional classic styles, shoe styles you have worn in the past and want copied, or modern styles that you have seen online and wish to have made to fit your feet.
Our leathers are available in a huge range of colours and textures. We will send swatches for you to consider and choose from.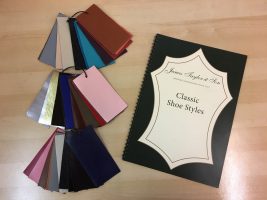 Easy Logistics
We use the brilliant Hermes courier service to send our shoes to you.  For ease-of-use our boxes are re-usable and return labels are provided.  So returning measurements or fitting shoes is simply a matter of putting them in the box, adding the label, and taking them to a local drop-off point that will normally be a very short distance from your home.
We make our service as simple as possible and our staff are always available by phone or email to support you.
A Guarantee of Fit and Quality
We wholly guarantee the quality of our work and you can certain that your bespoke footwear will fit to exactly the same standard as if you had travelled to our Marylebone shop for your assessments and fittings.
We also have a full support service to make any minor adjustments that regular wear may suggest, free of charge.