High Quality Shoe and Boot Repairs
As leading bespoke shoemakers James Taylor & Son can offer you a wide range of high quality shoe and boot repairs.
We can re-sole and re-heel all types of footwear to the highest standard, and add thin rubber stick-on soling to prevent slipping and wear. We can also carefully stretch shoes and boots to fit you more comfortably and make a wide range of specialist adaptions to standard footwear, including adding raises and wedges. Please note that our repair service does not extend to repairing damaged uppers, as this is normally impossible to do to a high standard.
James Taylor & Son offers a repairs service for most leading makes of shoes and boots. Key brands that we can repair include: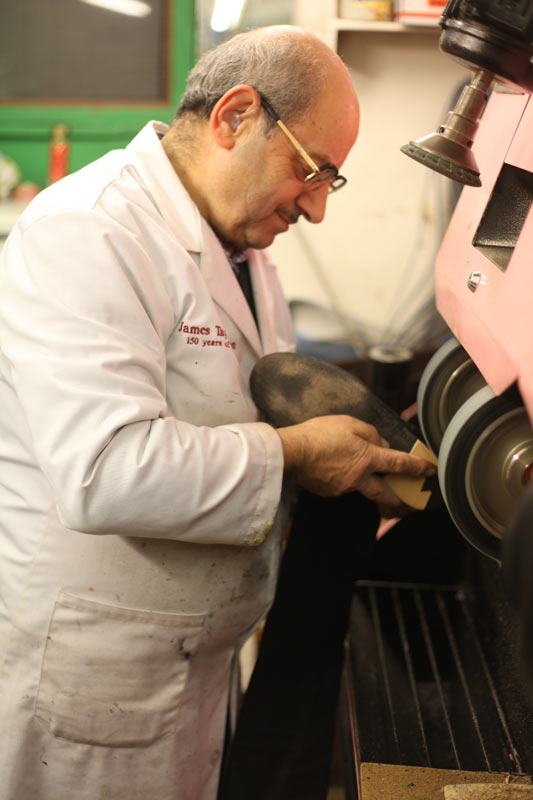 Mens
Crockett & Jones
Edward Green
John Lobb
Barkers
Trickers
Church's
Allen Edmond
Alfred Sergeant
Cheaney
Loakes
Ladies
Louboutin
Burberry
Yves Saint Laurent
Prada
Manolo Blahnik
Jimmy Choo
Alexander McQueen
Christian Dior
Chanel
Gucci
Please note that we also very happy to work on any shoes or boots where a high quality repair is needed, and we can also offer a mail order repair service for customers outside of London.
James Taylor & Son is one of only four of the original West End Master Bootmakers and one of the longest established bespoke shoemakers in Britain.  So you can be confident that we will offer you accurate advice and an excellent repair service for the shoes you love, regardless of their brand or value.
Please email us for further information, call us on 0207 935 4149 or simply drop into our Marylebone shop