We recognise that for some customers it is very difficult to travel to our London shop or national fitting centres.
In those cases James Taylor & Son is happy to offer you a complete home visit service that includes a full assessment of your needs, detailed measurements of your feet, and a series of fittings to ensure the fit and style of the final shoes are correct.  Home visits are typically handled by our Managing Director, Steven Robinson.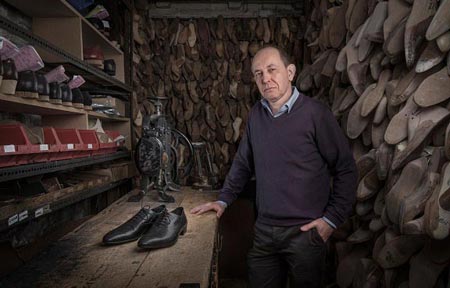 Where you live within 10 miles of any of our fitting centres there is typically no extra charge for this service.  If you live further afield there may be a small additional charge to cover our travel costs and time, but we will agree these costs with you in advance so that the overall cost is clear.
Our home visit service means that we can offer you all the benefits of West End bespoke shoemaking without the inconvenience of travelling to a city centre.  We can guarantee that it will provide you with as good a pair of shoes as our customers would receive from our shop in London.
If you would like to know more about a home visit please call our national line on 0845 166 1292 or drop us an email at post@taylormadeshoes.co.uk.