The Norwich Fitting Centre is based in an attractive office building in Norwich where we can offer a relaxed and professional environment to assess your bespoke footwear needs and discuss design ideas and materials.
If you are meeting us for the first time we will be using our mobile FotoScan 3D foot scanner to capture the exact shape and size of your feet.  This provides exactly the same information as the one permanently installed in our London shop, and means that the shoes made for you in Norwich will be of exactly the same fit and quality as those of our London customers.
The Norwich Fitting Centre allows us to offer you a complete West End bespoke shoemaking service without the expense and inconvenience of travelling into central London.  We typically visit Norwich once every month, on dates and times that we aim to make as convenient as possible for our customers.
To find out more about arranging a fitting at our Norwich Fitting Centre please call our national line on 0845 166 1292 and tell us the name of the fitting centre you would like to visit.  Alternatively please email us with the centre and date you have in mind.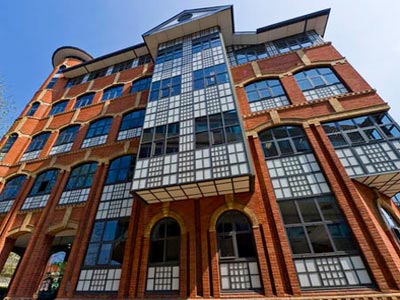 Norwich Stannard Place
Cavell House,
Stannard Place,
St. Crispins Rd,
Norwich,
NR3 1YE